I'm not even going to try and hide my feelings about New Year's Eve – it's my most favorite holiday of the entire year. I'm convinced on a personal level that if I don't have a great time on New Year's Eve, then my entire year is going to be awful. There is no correlation between how my years go compared to my New Year's Eve, but I've never let go of this childish belief. Also, I had a traumatic New Year's Eve when I was a teenager – set in the tropical paradise of south Florida, a boy stood me up and I rang in the new year alone – and I've spent every year since making up for that drama.
The problem with having an amazing New Year's Eve is that New Year's Day can be a real killer. So this year I'm sharing all my favorite tips and tricks with you so that you can look just as good on the first day of the near year as you did on the last day of the year.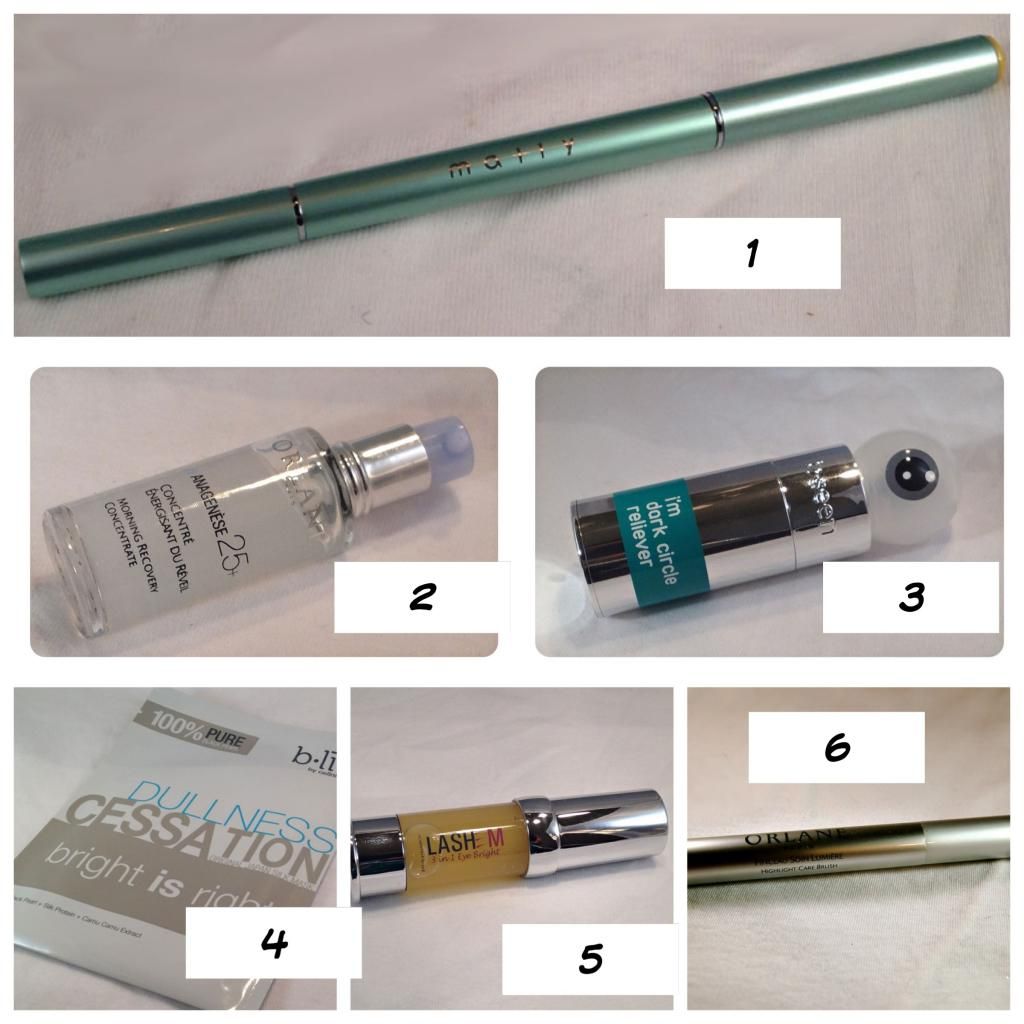 Lightwand Eye Brightener by Mally Beauty: this is a secret of mine that works any time you need to look a bit more awake. Using the pencil end, lightly shade the inner corners of your eye, and use the sponge end to blend well. You can also apply the pencil to the waterline of your eye, if they are still looking red. This makes an excellent highlighter of or any area of your face, but its indispensable when it comes to brightening up those eyes.
Orlane Anglense 25+ Morning Recovery Concentrate: after gently cleansing off last night's makeup (because you didn't do it before you fell into bed), smooth this into your skin as you take a BC Powder. This amazing product will restore moisture and perk your skin right up. Think of it as a BC Powder for your face. It just makes everything better.
B-seen by Cellnique is a great dark circle remover. If you struggle with your eyes looking as black as last night's eyeliner, then dab this on after your Morning Recovery Concentrate And watch those dark circles disappear.
Dullness Cessation Sheet Mask by Cellnique: apply this after cleansing and before your serum. These Japanese face masks  do an amazing job of perking up dull skin. They increase circulation and just feel darn good. Put one of these on your face while you wait for the aspirin and caffeine goodness of the BC Powder to take effect.
Lashem 3-in-1 Eyebright: brightens, tightens, and protects. I find this serum is helpful when you're carrying around all your emotional baggage under your eyes. Cry a few tears (of JOY, obvs!) last night? Then you'll want this to tighten everything right up.
Orlane Highlighter Care Brush: the best secret weapon of all. Use this under your eyes and the light reflecting particles will make you look like a million bucks.
My last piece of advice concerns prevention. Mercy, a drink that tastes awful but really does work, is a great thing to have on hand before the champers starts to flow. If that isn't available, my old favorite Gatorade is a lifesaver if you can get an entire bottle down before you go to sleep. In the morning, shower as soon as you can, because hydration happens there too. And I'll say it again, BC Powdeis might be gross, but its been helping us southern women look good hungover for many years now. Best taken with an ice cold Dr. Pepper.
Have an amazing New Year's Eve, and I'll see you back here in 2013! big things are coming!